WELCOME TO SHEFFIELD & DISTRICT ADVANCED MOTORCYCLISTS CLUB (SAM)
A REGISTERED CHARITY AFFILIATED TO IAM ROADSMART.
The SAM Club is dedicated to helping you develop your advanced riding skill. We give 1:1 personal guidance in advanced motorcycling giving you all the support you need to be successful. Guidance is available to any biker who has a full motorcycle licence and a motorcycle or scooter capable of maintaining the national speed limit.
We meet every Saturday morning (weather permitting) at Meadowhall Retail Park where guidance sessions with SAM Observers are arranged. In addition, we have an active social calendar, with regular Club meetings and organised rides for Green Badge Holders.
Read more about us →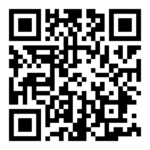 SAM Club members should also be members of IAM RoadSmart. Being part of a nationally recognised, UK motorcycle safety organisation is at the core of our charitable objectives to provide the very best advanced motorcycle training to our local community. Supporting SAM and IAM RoadSmart gives a powerful voice for motorcyclists on the UK Government's National Motorcycle Council. This makes your biker's voice heard where it counts.
Where we meet up ~ come and join us!
Editorial Lots of news for SAM members this week. Fran Thompson (Chair) and Aid Latham (Secretary), supported by the rest of the small SAM Committee,
Read More »
What's on & where?
Send event notices to SAM Editor
There will be many things happening from classic Car & Motorbikes on show to street food & Local community stalls we have also got plenty for the kids lined up with bouncy castles & activities LIVE MUSIC & D.J throughout the day & Fully licensed Bars.
Read More
Fun Day on The Moor Free for all the family Sunday 21st May 2023: llam – 4pm 999 Fun Day is back by popular demand!From front line firefighters to the brave volunteers of the RNLI, you'll meet them all as the National Emergency Services Museum (NESM) welcomes back the ever popular '999 FAMILY FUN DAY'on […]
Read More
Where: Outwood Academy, Engine Lane, Shafton S72 8RE This charity event, in aid of the Yorkshire Air Ambulance, is another chance for SAM members to spread the word about safer and advanced riding. Organised by pupils from Outwood Academy, it's a great opportunity to share our messages with young people about safer riding, before they […]
Read More
This is a 50-mile ride in memory of Pete Serhatlic (former Regional Service Delivery Manager, IAM RoaSmart). Meet, 8.30am for a 9.00am departure, at the Pasture Lodge, Mexborough (see map above). This is a ride around South Yorkshire to celebrate Pete's life and particularly his many years of dedicated service to bikers in the Yorkshire […]
Read More
When: Wed, 14 September, 10:00 – 12:00 Where: Norfolk Arms, 2 Ringinglow Rd, Sheffield S11 7TS, UK (map) DescriptionWe only have 6 places, so it's first come first served! Ride starts from the Norfolk Arms at Ringinglow, cuts through Fulwood to Rivelin then across to Bradfield and onto Strines. Finishes up at Windmill Cafe above […]
Read More
Not long now, folks. The weather is looking bright and dry. Refreshments available – onsite parking!
Read More
Why YOU should be an advanced motorcyclist
Your guidance from SAM's volunteer observers will help you to develop your advanced riding skills. Affiliated to IAM RoadSmart, all SAM Group members have passed the nationally recognised advanced riding course. Our Observers have passed additional advanced riding tests to ensure that you get the best guidance available. Click the button below and sign up with IAM RoadSmart specifying that the SAM is your preferred local group (Group No. 4152).
Want to try before you buy? Fill in the form below and arrange the FREE ride assessment when it's convenient for you.  Or just ride down to Meadowhall Retail Park, Sheffield S9 1EP, 9am any Saturday morning.
Supporting Road Safety in South Yorkshire
SHEFFIELD ADVANCED MOTORCYCLISTS


The SAM Club is an affiliated Group of  IAM RoadSmart (IAM) and also a registered charity. SAM offers guidance in advanced motorcycling to anyone who is interested and has a motorcycle or scooter capable of traveling at the national speed limit. 
Read more about us