Get more out of your riding!
WELCOME TO SHEFFIELD & DISTRICT ADVANCED MOTORCYCLISTS CLUB (SAM)
A REGISTERED CHARITY AFFILIATED TO IAM ROADSMART.
We'll point you in the RIGHT DIRECTION. To start riding a motorcycle in the UK:
You must be at least 16 years old to ride a motorcycle on public roads.
You must wear a helmet when riding a motorcycle on public roads.
You must have insurance for your motorcycle.
You must tax your motorcycle.
Before buying a motorcycle you should complete a 'Compulsory Basic Training Course' (CBT). This will prepare you to start you riding life and you can find some local motorcycle trainers here. Your CBT course will last up to two days and of comprise 3 modules…Read more
The SAM Charity is dedicated to helping you develop your advanced riding skill. We give 1:1 personal guidance in advanced motorcycling giving you all the support you need to be successful. Guidance is available to any biker who has a full motorcycle licence and a motorcycle or scooter capable of maintaining the national speed limit.
We meet every Saturday morning (weather permitting) at Meadowhall Retail Park where guidance sessions with SAM Observers are arranged. In addition, we have an active social calendar, with regular Club meetings and organised rides for Green Badge Holders.
Read more about us
---
Use our QR code below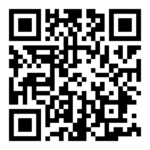 SAM Club members should also be members of IAM RoadSmart. Being part of a nationally recognised, UK motorcycle safety organisation is at the core of our charitable objectives to provide the very best advanced motorcycle training to our local community. Supporting SAM and IAM RoadSmart gives a powerful voice for motorcyclists on the UK Government's National Motorcycle Council. This makes your biker's voice heard where it counts.
Where we meet up ~ come and join us!
Why YOU should be an advanced motorcyclist
YOUR Success is OUR Success!
All our training is quality assured
Sign up NOW!!
Your guidance from SAM's volunteer observers will help you to develop your advanced riding skills. Affiliated to IAM RoadSmart, all SAM Group members have passed the nationally recognised advanced riding course. Our Observers have passed additional advanced riding tests to ensure that you get the best guidance available. Click the button below and sign up with IAM RoadSmart specifying that the SAM is your preferred local group (Group No. 4152).
Get you Advanced Rider Course here!
Share with your friends too!
You are invited to the SAM Club Christmas Party 7.30pm Treeton Miners Welfare Club, Arundel Street, Treeton, Rotherham S60 5PW All SAM members and partners
Read More »
Supporting Road Safety in South Yorkshire
SHEFFIELD ADVANCED MOTORCYCLISTS


The SAM Club is an affiliated Group of  IAM RoadSmart (IAM) and also a registered charity. SAM offers guidance in advanced motorcycling to anyone who is interested and has a motorcycle or scooter capable of traveling at the national speed limit. 
Read more about us